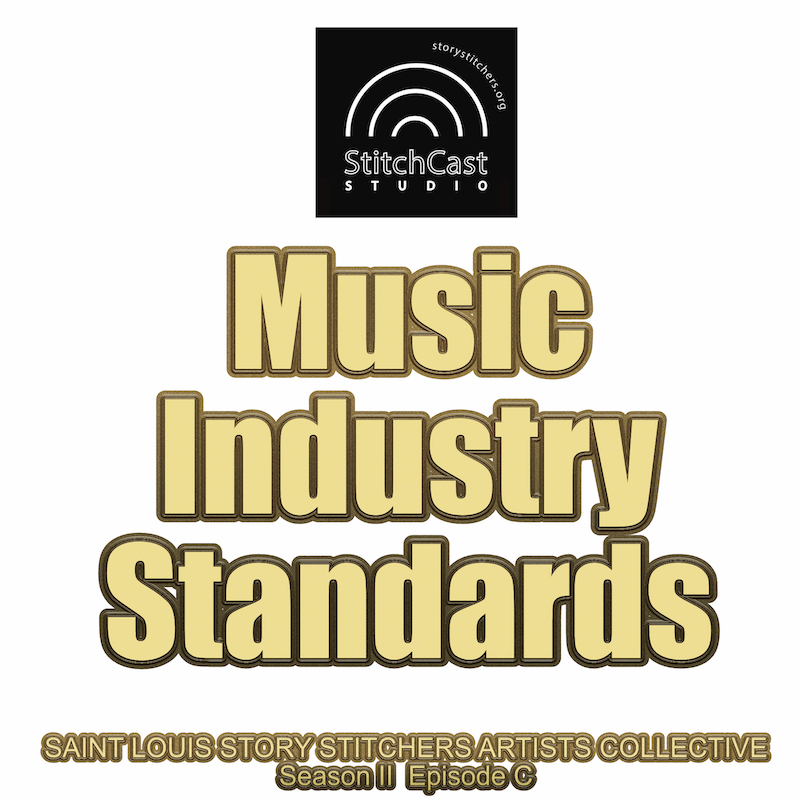 StitchCast Studio LIVE!
Music Industry Standards
In this week's StitchCast our panel sits down with Harvey Lockhardt, Executive Director ofHEAL Center for the Arts and Ntegrity, Story Stitchers Teaching Artist and Audio Producer. Recorded for StitchCast Studio LIVE! at Central Stage in St. Louis, Missouri on March 27, 2022.
Pick the City UP Art Interlude
What's Your Why
KP Dennis and Ntegrity
Saint Louis Story Stitchers, 2020
Saint Louis Story Stitchers is supported in part by an award from the National Endowment for the Arts. On the web at arts dot gov.
Story Stitchers is supported by The Lewis Prize for Music's 2021 Accelerator Award. The mission of The Lewis Prize is to partner with leaders who create positive change by investing in young people through music. 
Additional support for StitchCast Studio and Story Stitchers youth programs was provided by the Spirit of St. Louis Women's Fund, City of St. Louis Youth at Risk Crime Prevention grant of 2021, Lush Corporation's The Charity Pot, and March For Our Lives Aid & Alliance.