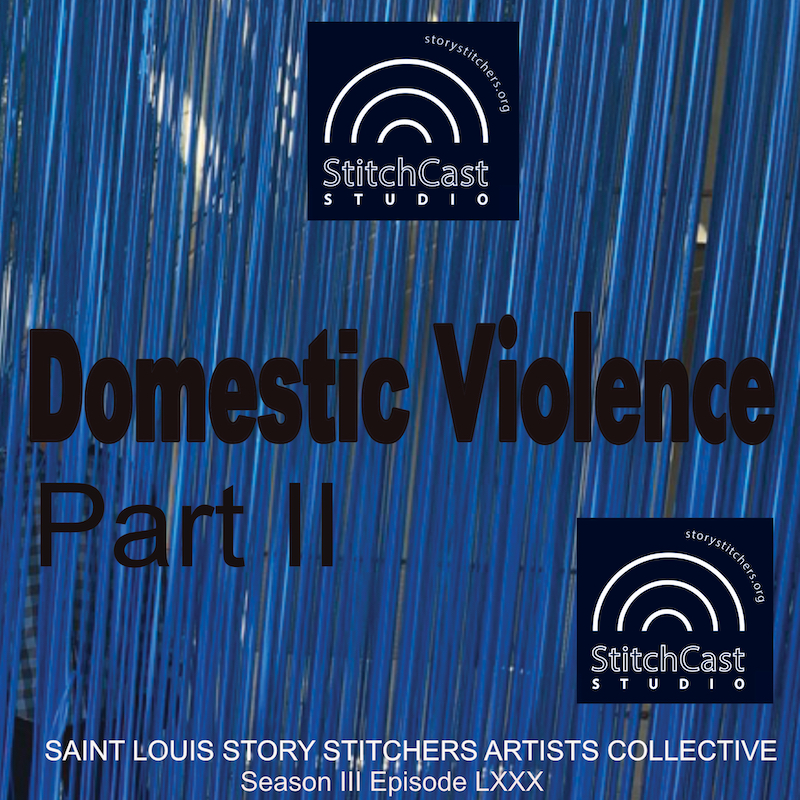 Story Stitchers youth artists discuss domestic violence in a live podcast recording on stage with Brigid Welch, the Director of Crisis and Community Education at Safe Connections. Learn how to recognize domestic violence and how to help yourself or a loved one get out of a bad situation.
Brigid has a background in the Higher Education and Intimate Partner Violence/Sexual Violence fields. Brigid has lived in St. Louis for 10 years and has a master's degree in Education and master's degree in Social Work. Through their work on college campuses, Brigid learned about the prevalence of sexual violence and relationship violence among college students. The reality of addressing such issues on campus was the catalyst for Brigid to go into advocacy for survivors and ultimately prevention education. Brigid is a certified intimate partner violence/sexual violence advocate for the states of Missouri and Illinois, has direct service experience in survivor support, and serves as a prevention educator throughout the St. Louis metro area. Brigid is passionate about sexual health education, anti-racist/anti-oppression work, and creative expression.
Recorded live at 3524 Washington Ave on January 28, 2022.
Pick the City UP Art Interlude
Anti
Saint Louis Story Stitchers, 2017
Saint Louis Story Stitchers is supported in part by an award from the National Endowment for the Arts. On the web at arts dot gov.
Story Stitchers is supported by The Lewis Prize for Music's 2021 Accelerator Award. The mission of The Lewis Prize is to partner with leaders who create positive change by investing in young people through music. 
Additional support for StitchCast Studio and Story Stitchers youth programs was provided by the Spirit of St. Louis Women's Fund, City of St. Louis Youth at Risk Crime Prevention grant of 2021, Lush Corporation's The Charity Pot, and March For Our Lives Aid & Alliance.