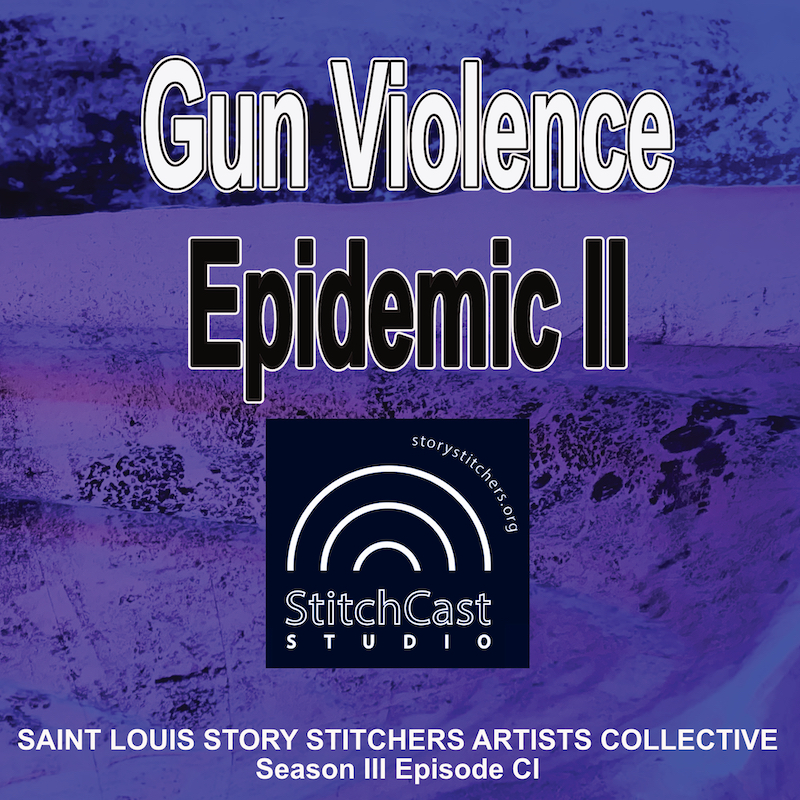 Youth leaders discuss current events around the gun violence epidemic in the wake of the school shooting in May when an 18-year-old fatally shot nineteen students and two teachers and wounded seventeen other people at Robb Elementary School in Uvalde, Texas, and during high rates of accidental and unintentional shootings involving children in St. Louis where, as of June 14, at least 53 children 17 or under have been shot. Eight have died; 45 were injured. Recorded for StitchCast Studio LIVE! on June 10, 2022 at Central Stage in St. Louis, Missouri.
Pick the City UP Art Interlude
Not Another One!
Saint Louis Story Stitchers, 2016 
Saint Louis Story Stitchers is supported in part by an award from the National Endowment for the Arts. On the web at arts dot gov.
Story Stitchers is supported by The Lewis Prize for Music's 2021 Accelerator Award. The mission of The Lewis Prize is to partner with leaders who create positive change by investing in young people through music. 
Additional support for StitchCast Studio and Story Stitchers youth programs was provided by the Spirit of St. Louis Women's Fund, City of St. Louis Youth at Risk Crime Prevention grant of 2021, Lush Corporation's The Charity Pot, and March For Our Lives Aid & Alliance.